---
Another historic year of philanthropic leadership thanks to you
Last year our incredible donors stepped up to raise an extraordinary $119.8 million in gifts and commitments for Trillium Health Partners (THP) to change the face of health care. Your remarkable generosity is now hard at work helping us meet the growing needs of our community. That includes helping secure advanced life-saving equipment, enabling the research and innovation needed to transform our health system, and expanding care in our community by building an all-new and expanded facility, the future home of The Peter Gilgan Mississauga Hospital, and a new patient tower at what will become The Gilgan Family Queensway Health Centre. Thank you for being a key member of our team, united by our common purpose to save lives: together we are creating a new and boldly innovative kind of health care.
Last year's inspiring total was made possible thanks to a record-setting $75 million matching gift from Mississauga-based Orlando Corporation to honour the company's hardworking staff and their families, many of whom live in the West GTA and receive care at THP. As the largest single corporate donation to a hospital in Canada, the gift will help build the largest hospital in Canada, the future home of The Peter Gilgan Mississauga Hospital, including dedicated funds for the new mental health inpatient unit as well as support for research and innovation at the hospital's research institute. Thanks to this unprecedented matching opportunity, the Orlando gift is already inspiring many new donors in the community so we can reach a grand total of $150 million to transform health care.
Last summer the Foundation launched the first ever Hazel McCallion Walk for Health, led in person by Hazel herself as THP's Honorary Guardian. The sold-out event was a huge success, welcoming over 2,000 community members and nearly 100 THP staff teams and raising more than $500,000 in support of the new hospital. Throughout her life Hazel was a tireless fundraising champion for THP. We will honour her memory and commitment to health and fitness at what promises to be another successful Walk on June 4, 2023.
Tour de Bleu, the esteemed annual fundraiser hosted by Mattamy Homes and the Peter Gilgan Foundation, returned to THP for a second year in a row last September when over 30 dedicated cyclists raised an event record of $5.6 million. Over two years, the event has raised a combined total of $10.5 million to improve health services for seniors at THP.
THP's Institute for Better Health (IBH) continues to advance leading-edge health system research and innovation to address our health system challenges. IBH's successes have attracted new donors keen to make a difference, propelling IBH onto the list of Canada's Top 40 Research Hospitals for the first time ever. That includes two donors who made catalytic investments last year to advance health system change. Mrs. Elisabeth Hofmann gave $5 million to IBH to advance the learning health system at THP, so new knowledge can be put into practice as quickly as possible to improve patient care. In addition, the Longo's Family Foundation invested $5 million to redesign mental health care at THP to ensure access to equitable, lifesaving care in the face of rising demand in the region, led by scientists at IBH and the hospital's Mental Health Program.
A number of most generous individual and corporate donors were inspired to make gifts of a million dollars or more last year. They include Alectra, BMO Financial Group, Lata and Moti Champsee, Rita and Vikram Dhaddha and Family, the Fausto and Pasqualina Finelli Foundation and four donors who wish to remain anonymous – thank you for your meaningful gifts to improve patient care and drive health system innovation.
We are also delighted to share that, for the first time, we have reached a milestone with 10,000 monthly donors who have committed to ongoing support of THP – thank you for your generosity.
Modern equipment is a key part of today's health care and your generous support allows the hospital to acquire the advanced tools needed to improve care and save lives. Last year that included a key quality assurance device for the HyperArc, a game-changer that delivers precise radiosurgical treatment to patients with multiple brain tumours. Called the QA Phantom, the donor-funded device automates and accelerates testing of complex treatment plans on the HyperArc to dramatically speed up patient therapy and therefore improve access.
Your philanthropic investment also allowed THP to acquire portable ultrasounds in our two emergency departments to allow rapid bedside imaging. In addition, the donor-supported Applied Biosystems Series Genetic Analyzer offers more accessible testing for prostate cancer patients at THP whose cancer has spread, and expanded testing for patients with ovarian and prostate cancer at our regional partners William Osler and Halton Healthcare. Your gifts are now hard at work accelerating care and changing lives.
Thanks to your ongoing support and generosity, THP continues to be a world-class hospital offering a broad range of complex life-saving care, building Canada's largest and most innovative hospital of tomorrow while pioneering a bold new path for health care for our region and our country. These current successes and future triumphs are only possible thanks to your generous and ongoing support, so we hope you are inspired to continue to give as, together, we create a new kind of health care for a healthier community.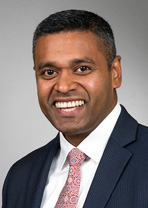 Shihab Zubair
Board Chair,
Trillium Health Partners Foundation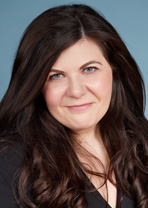 Caroline Riseboro
President and CEO,
Trillium Health Partners Foundation
Read More
It was a banner year for events at the THP Foundation, including the huge success of the inaugural Hazel McCallion Walk for Health, raising a grand total from all events of over $2.5 million to support the hospital. That included the 21st edition of our Trillium Diwali Gala on October 21, 2022. In person for the first time since 2019, the event raised over $800,000 thanks to enthusiastic community support to help build the future home of The Peter Gilgan Mississauga Hospital. Guests at the sold-out event enjoyed a night of superb food, dazzling entertainment and non-stop dancing. That means we are close to a milestone $13 million in total funds raised since we hosted our first Diwali in 2002. Once again our dedicated golfers teed off to make both the annual Golf Classic and Women with Drive enjoyable and successful.
We are grateful to our community partners for organizing over 100 fundraising initiatives this past year. To showcase just a few examples, the inaugural Hazel McCallion Invitational Golf Tournament presented by MNP raised funds in support of The Peter Gilgan Mississauga Hospital and mental health care at THP. The Rotary Club of Mississauga Meadowvale continued their ongoing support with the club's largest gift towards the purchase of critical equipment at Credit Valley Hospital. And the Ahmadiyya Muslim Youth Association (AMYA) brought the community together for the 3rd Annual Run for Mississauga for high priority needs at the hospital. To all those who came together to raise funds to support THP, thank you for your initiative and your generosity.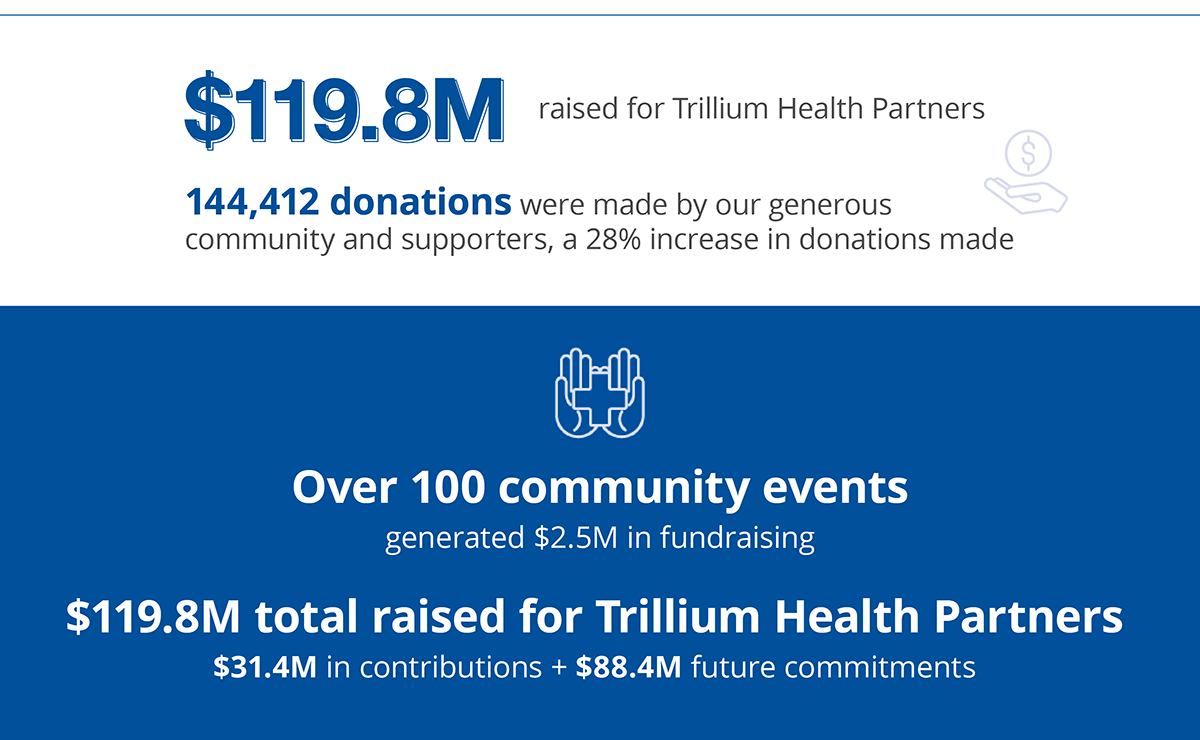 For more information on Innovation and Research
The Institute for Better Health is a key enabler for shaping a new kind of health care for a healthier community through the application of scientific expertise, innovative thinking and partnerships.
Trillium Health Partners
THP is committed to delivering high quality and exceptional patient experiences to our community of Mississauga and west Toronto.